GEO Steering Committee
Officers and Staff
GEO Co-Chair – Anais Surkin, Social Justice Education
I am an organizer, activist, educator, advocate and scholar whose dedication to resisting all forms of oppression and violence is central to my struggle for liberation and global vision of transformative social and economic justice. Currently a doctoral student in Social Justice Education at UMass, I hold an MS in Urban Affairs with a concentration in community organizing and a BA in Sociology and Latin American/Caribbean Studies from CUNY Hunter College.
Prior to coming to UMass in 2012, I worked in NYC and Rockland County, NY around issues of intimate partner violence, sexual violence, hate violence and criminalization, particularly as in intersecting LGBTQ, sex worker and immigrant communities. At UMass I have worked as both a research assistant and teaching associate as instructor of EDUC 210. I also train graduate student facilitators in the Intergroup Dialogue Program. My research interests include dialogue, critical pedagogy, and the relationship between critical consciousness and collective action.
For AY2013-2014, I served as Grievance Coordinator of GEO-UAW2322. In April 2014, was elected Co-Chair for AY 2014-2015, which began on June 1, 2014. As Grievance Coordinator my first goal was to connect with every GEO steward to learn about working conditions in their respective departments. Whenever a member approaches me about an issue at work, whether it violates the contract or not, it is my priority to spend the time listening to, supporting, empowering and advocating for the member. Then I use the opportunity to educate and mobilize the member. My experiences in the anti-violence movement and with dialogue have given me strong skills and shape my approach to leadership and organizing. I have also been working on building coalitions, organizing events and representing GEO on committees. I attended the UAW Leadership Institute at Black Lake, LaborNotes, and facilitated a panel at the Left Forum with Graduate Unionists from different Universities.
I have had the opportunity to work with GEO-UAW2322 members from many different units across the University and to advocate on their behalf. As such, I am familiar with the variety of challenges our members face and eager to bargain a better, stronger contract, with a more mobilized, more powerful membership.  We are a great source of power on this campus, to resist privatization and monitization of Public Higher Education. UMass works because we do. Graduate student workers–and all workers– deserve better working conditions, fair workloads and higher pay. For the union makes us strong!
GEO Co-Chair – Anna Waltman, English and American Literature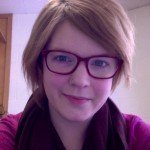 Hi there. My name is Anna, and I am thrilled to be serving my second term as GEO-UAW co-chair. In addition to this position, I became an elected member of the Bargaining Committee in April 2014; in June, I was elected by my fellow committee members to act as co-chief negotiator for our current contract campaign alongside Avery Fuerst. It is an honor to negotiate alongside this powerful bargaining unit as we fight for a more power in the workplace, reasonable healthcare, and fair wages, and I look forward to involving as many of you as possible in the bargaining process.
I am also active with the UAW 2322 Joint Council, GEO-UAW Bylaws Committee (elected), the GEO Organizing Committee, the new GEO radical left caucus, and the GEO Political Action and Coalitions Committee.  Beyond GEO-UAW, I am also a founding member of a still-nascent nationwide collective of radical left graduate labor activists, and have been an active voice in the Coalition of Graduate Employee Unions.
My academic home is the English and American Literature department, where I am researching the political and economic dimensions of contemporary American poetry movements vis-a-vis American economic and labor history, critical university studies, and neo-Marxist critical methods. I also have interests in pop culture studies (an ongoing project explores representations of New Jersey's class consciousness in popular culture), cultural geography, and postcolonial feminism. My geographic home is a small postindustrial city in southern NJ; my mother is a retired public school teacher and NEA member, and my father (also retired) worked in the glass factories as a Teamster in the turbulent 1970s before becoming a probation officer and joining AFSCME. The labor movement has interested me since high school, when my economics teacher (an activist in the teachers' union) had our class do mock contract negotiations and assigned me to the union side. Joining GEO-UAW was my first chance to actually be a union member, though, and having worked since I was a teenager, I treasure my union membership.
Through studying American labor history– which, we must always remember, took the lives of many brave workers who dared stand up for themselves– I have come to believe that we desperately need a militant and mobilized labor movement that builds meaningful social and political connections between workers themselves, both within individual industries and across industries and employment sectors. One of my favorite things about working with GEO-UAW has been the opportunity to work with other graduate labor activists across the US and Canada to build a stronger graduate labor movement across universities, national borders, and union affiliations through the Coalition of Graduate Employee Unions, while also building connections between GEO and workers in other industries vis-a-vis the UAW.
In the neoliberal university, unions are the only barrier between academic workers and utter precariousness. Union contracts protect our intellectual and academic freedom; encode our right to fair and livable wages, a safe workspace, health insurance, and benefits; provide us with the legal and social power to improve our own working conditions; and ensure that hiring, discipline, and promotion processes are not discriminatory. Our contract can do none of these things very effectively, though, if we– the union's members– don't actively work together to continually strengthen and enforce it. This means making sure everyone understands the terms of our contract, which is a lengthy legal document. Along with Anais, Enku, and Yetunde, I plan to devote extra energy this year to rank-and-file leadership development and contract education, so that all of us know our rights and feel sufficiently empowered to demand that the terms of our contract and our valuable labor be treated with respect.
In addition to leadership development and education, GEO leadership's top priority this year is negotiating the strongest contract possible with the full, visible support of all of you. If you want to get involved in actively supporting our Bargaining Committee or if you have any questions about the bargaining process, please email me at anna@geouaw.org. I welcome the opportunity to meet with individual members. Working with you all is hands-down the best part of this job. UNITED WE BARGAIN, DIVIDED WE BEG!
GEO Grievance Coordinator – Enku Ide, Sociology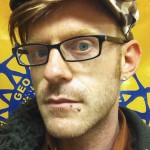 Hi! I'm Enku Ide, and I'm currently serving as your GEO Grievance Coordinator.  I'm a graduate student in sociology, where I study higher education, work/labor, genders/sexualities, and social movements (particularly the labor movement).  Last year, I served as a steward for the sociology department, I was an active member of the organizing committee, and I was on GEO Steering.  I'm new to the labor movement as a member (and certainly as a staff member), but I cut my teeth in the labor solidarity movement with United Students Against Sweatshops and the Student/Farmworker Alliance while an undergraduate at the University of Southern Mississippi.  I then went to work for Labor Notes before going on to the University of Kentucky for my MA (2012).  For my MA thesis, I looked at workplace experiences among unionized and non-unionized graduate employees.  I'm currently starting my third year here at UMass.
Members-at-Large
Eric Hoyt, Economics 
Santiago Vidales, Spanish and Portuguese (interim thru fall 2014)
Steward Delegates
Enku Ide, Sociology (interim thru fall 2014)
Tobias Wilson, Mathematics and Statistics (interim thru fall 2014)