GEO Co-chair Candidate Statements 2013-2014
Danielle Allessio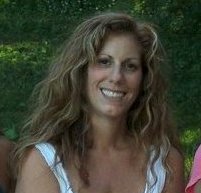 Please vote for me for 2013-14 GEO Co-Chair.
It has been my honor to serve the GEO membership in my past leadership roles and I am asking for your continued support so that I can have the opportunity to fight and bargain for fair and equitable wages and benefits for the GEO membership.
I am an Education doctoral student who is passionate about social justice and equity.  I have been a proud, active GEO member since 2009. I was the GEO Database Coordinator from May 2010 to May 2012.  As the Database Coordinator my responsibilities included creating a new online membership dues form, working with the membership database and website, providing technology support for meetings and events, and designing and creating GEO brochures and event flyers.
Presently, as the 2012-13 GEO Mobilization Coordinator my primary responsibilities are supervising membership drives, assisting in boosting attendance, attending Steering and Assembly of Stewards meetings, introducing all new members and visitors, assisting the GEO Co-Chairs in preserving order and ensuring that minutes are taken at all GEO meetings.
I also serve on the Local Joint Council and am presently the Guide on the Executive Board. Additionally, I am a Steward for the School of Education where I am a doctoral student concentrating on Learning Technologies.
As the Guide on the UAW 2322 Executive Board my primary responsibilities are to monitor and give guidance on procedural questions and rules, help maintain order, help the union achieve its overall mission within the workplace and back up missing Board member's duties as needed at monthly meetings.
I am proud to have serviced the diverse GEO membership through my leadership participation and I hope to continue supporting the members for another year by fighting for social and economic justice for the UMass graduate student workers.
Eric Hoyt
 I have been active in the GEO shop of our local over the past two years.  I came to the University of Massachusetts-Amherst in the Fall 2011 to begin my graduate studies in Economics, moving from Madison, Wisconsin, where I'd lived for six years, first going to college and then living and working as a part-time staff at the University of Wisconsin.  During my time in Wisconsin, I became very involved in activism around labor issues both in campus and the surrounding community.  I developed strong ties with steward activists in the blue collar union at my college campus, and they inspired me to one day get involved myself as a steward if I ever found myself working in a unionized job.  I took part heavily in the labor protests my last year in Wisconsin against the union-busting policies of Governor Scott Walker.
It was all these experiences that led me to run and be elected for shop steward in the Economics Department my first few days on campus.  As I'm coming to the end of my second year as a shop steward in my department I've decided to step up my involvement and run for the position of Co-Chair for GEO.
I believe that what unites all of us in our union right now is our commitment to public service, and we need to face directly the fact that graduate employees, along with all public employees, have been increasingly vilified and openly targeted by government and business campaigns to cut back on spending for education and other essential publically funded services.
Unfortunately, and our unit in GEO is in no way exempt from this criticism, our union, in terms of membership participation and our position of power in relation with our employers, has been on the wane in recent years.  At UMass, while a large show of effort helped defend against huge cuts to our health insurance plan last year, we can't deny the fact that participation in the fight could have been much greater, and our slow reaction time meant that the University came very close to making the cuts.  We had very low turnout in our contract ratification vote this past fall.  I think these are signs we need to revitalize our Local from the ground-up, and it will require effort from our union leadership to turn this around.  The solution is increased face-to-face communication and organizing within our union.  The shop stewards are the basic unit of our shop, and as co-chair, I would commit to, at the minimum, three basic steps to increase rank-and-file participation in our union:
1) I will plan and help lead internal organizing trainings.  In 2011, I worked for the AFL-CIO as an organizer-in-training on a university staff organizing drive in Fairbanks, AK, where I learned basic skills about how to organize.  It will be my priority to host these basic skills trainings for interested GEO member activists, and especially GEO stewards
2)  I will commit to follow-up with GEO activists and stewards who attend these trainings to talk one-on-one about member-to-member organizing, and will like to do at least one "walk-through" of departments, helping directly with one-on-one member conversations, and giving feedback during and after our "walk-throughs".  Organizing is a basic skill, and it just takes practice and self-criticism.
3)  I will commit to organizing our members around specific campaign issues.  Underfunding is both a chronic, but increasingly acute, issue that all GEO members on campus are touched by.  We need to talk with members one-on-one to develop a campaign around this issue, and any other issues that our members feel an immediate need to discuss, mobilize around, and win!
For these reasons, I hope you will consider my candidacy for the position of Co-Chair of the Graduate Employee Organization-UAW Local 2322.
Anna Waltman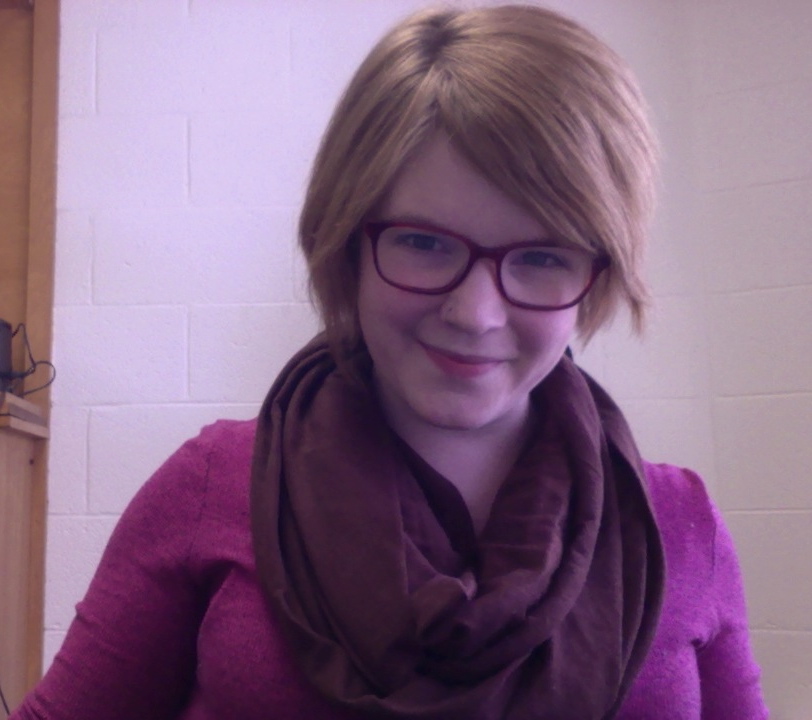 Dear fellow GEO members:
I am writing to humbly ask for the opportunity to serve you in the upcoming academic year as co-chair of the Graduate Employee Organization. The excellent job our current GEO leaders have done even despite a wide range of challenges has energized and inspired me to run for election; nothing would please me more than the chance to continue the absolutely crucial coalition-building, anti-oppression, and membership mobilization work that began during their term. I've been immersed in GEO all year as a steward in the English department, co-chair of the Stewards' Assembly, a representative to Steering Committee, and a GEO representative to the newly-formed Student Union Coalition. My strong drive to do this work is rooted in my personal experiences as a GEO member over the last four years, as well as my longtime dedication to political and social activism. I was raised by two active union members who taught me to value organized labor and social justice, respect all workers, and always rally against exploitation and unfair treatment in the workplace.
GEO is once more going into a bargaining year, and our union needs co-chairs who will fight their hardest to ensure our new contract reflects membership's wants and needs. Over the past year, I've heard over and over again from GEO members across departments that despite our current contract's reduction from a $5,000 co-insurance cap to $3,000, our health insurance plan remains expensive enough to discourage members from seeking necessary preventative care that isn't covered, such as many basic OB/GYN procedures. We all deserve better than insurance that charges women disproportionately higher fees for necessary medical care, and could potentially cost each and every member of GEO an enormous chunk of our already-low income in the event of a traumatic accident or illness. If elected, I pledge to work closely with GSS and the university administration on this matter and to fight as hard as I can at the bargaining table next year for a less expensive and more equitable insurance plan.
I also believe coalition building and communication are central to developing a vibrant labor movement on this campus and worldwide, and if elected, I will maintain the bridges Jocelyn and Derek have built between GEO and other organizations. Cultivating these mutually beneficial relationships with other organizations raises GEO's visibility, and mutual support also allows UMass students and workers to present a powerful united front when struggling with a hostile or obstructionist administration. Through my volunteer work with GEO and the Student Union Coalition this year, I have already developed a strong working relationship with many undergraduate and graduate student leaders from a wide range of on-campus groups. My belief in communication also applies to the relationship between GEO leadership and members. If elected, I will prioritize transparent communication between members, stewards, Steering, GEO leadership and staff, and UAW2322. I will also encourage revisiting and completing the amendment of GEO's bylaws so they may be resubmitted for official recognition by the UAW International; formal recognition of our bylaws will codify GEO's democratic structure of governance, thus ensuring that membership always has the most powerful voice in our union's decision-making processes.
If elected, I will also work to open up more dialogue between GEO and other graduate student unions in the Northeast so that we can better support each other during these times of struggle; we are, after all, fighting the same fight. As one of the oldest grad student unions in the United States, GEO belongs in the vanguard of the contemporary labor movement. We should be helping our brothers and sisters across the region organize and fight for a better working environment whenever we can, as well as helping create a labor movement that includes students and academics.
My belief in the importance of coalitions also extends to GEO's relationship with our eighteen sister shops in UAW2322, as well as the staff and professional unions on campus. As 70% of UAW2322's membership and one of the largest unions on the UMass campus (if not in the Pioneer Valley), all of 2322 would greatly benefit from GEO opening up conversations with workers in other shops, and from increasing GEO members' participation in UAW decision-making bodies. To that end, I will advocate for moving Joint Council meetings back to UMass Amherst's campus and actively encourage our members to form and/or join committees through the local as well as GEO. We belong to an amalgamated local because our founders believed that there is significant strength and power in large numbers of workers across industries standing together in solidarity with one another. Our work as graduate students and academics is supported by a whole range of workers on this campus, in the Pioneer Valley, and across the US; we are not isolated from other workers' struggles, and we should actively show solidarity with them whenever possible.
Finally and perhaps most importantly, I want to help build a revitalized and active GEO whose members know their rights and their contract and are unafraid to demand fair treatment from this university, who enjoy the full confidence that their union always has their back and will fight for them in every way we can. Our current GEO leaders have made major strides in membership mobilization and student empowerment by revitalizing the ALANAA, Women's, and Queer Caucuses; supporting the anti-oppression trainings spearheaded by Steering Committee; endorsing and participating in a wide range of initiatives from grad student and activist groups on campus; maintaining a seat in the Student Union Coalition, which works to empower all students at UMass Amherst; supporting and hosting events for international grad student workers; and working with the Graduate Student Senate on issues that impact all UMass graduate students such as healthcare, family services, housing, and funding. If elected, I promise to support the continuation of this year's crucial outreach and education work.
To put it simply, in closing: I will maintain existing coalitions and build positive new relationships between GEO and other groups, including our brother and sister shops in UAW2322. I will listen to, represent, and act in support of your needs as academic workers and graduate students, and I will take swift and thoughtful action when members bring a problem to my attention. I will work to increase GEO's participation in the local and national labor movement and in on-campus student organizing. And, above all else, I promise you that I will fight as hard as I possibly can at the bargaining table for a contract with more equitable and reasonable health insurance costs (among other improvements, depending on what membership decides to prioritize). Many thanks for taking the time to read this statement, and for considering my request for your support. I sincerely hope each of you will lend me your vote and allow me the honor of serving our union's workers as GEO co-chair.
Always in solidarity,
Anna Waltman                             
GEO Steering Member-at-Large Candidate Statement 2013-2014
Santiago Vidales
Dear GEO members,
My name is Santiago Vidales, I am finishing my MA in Hispanic Studies and I have been a GEO Steward for the past two years. I am running for the at-large position on the Steering Committee and I would very much like your support. Being part of a union, organizing the student body and mobilizing our membership is something that means a great deal to me. I feel proud of the work GEO has done in the past years, from bargaining a strong contract to defending our health care plan and growing the membership. But the work of a union is always in flux. We constantly need to welcome, inform and engage new members and rotate our leadership to get everyone energized and committed. I will do my best to ensure that our union continues to serve its members well, is involved in the ongoing work at the UAW office and the other shops and is inclusive and welcoming of all grad students. For this reason I would like to ask for your support to be at-large member of the Steering Committee. I promise I will work for our union with respect, humility and dedication.
-Santi
GEO Mobilization Coordinator Candidate Statement 2013-2014
Kevin Felton
During the past year and a half, I have been involved with the Graduate Employee Organization in various capacities. Upon receiving an assistantship, I began attending GEO meetings and events across campus. My enthusiasm for GEO and the labor movement prompted me to apply for the position of a GEO organizer for the 2012-2013 academic year. As an organizer, I have been active in recruiting stewards, increasing the visibility of GEO around UMass, and establishing GEO allies in multiple academic departments. Along with our grievance coordinator, I created an updated and comprehensive guide for our stewards, which provides resources on organizing members in academic departments. Aside from organizing, I have also negotiated issues of diversity in GEO. I have been an attendee in workshops on oppression and inclusivity that range in topics from anti-racial oppression to LGBQ discussions. I co-facilitated a training on being an ally for trans* people, and have reactivated our Queer caucus. I am committed to keeping GEO involved in anti-oppressive endeavors.
As Mobilization Coordinator, I will make certain that the membership is involved in every decision made by the union. I will strive to increase the strength of our union by ensuring that democracy, transparency, and diversity are embraced at all levels of GEO.  A union of our size has the potential to become a force for progressive change not only at UMass, but also in our community. While we have been involved in such actions ranging from health insurance to funding, there is more we need to accomplish. I envision GEO being on the offensive against budget cuts, privatization, and discrimination.  Furthermore, I plan on drawing from my experience of organizing in various fields of labor and social justice causes to bolster the participation of our membership. Bringing an array of tactics to organizing and strategy will strengthen the mobilization process by allowing for innovation to flourish. I will strive to make GEO a union where members are empowered, their voices heard, and their insight and knowledge applied to every move the union makes.
With bargaining set to take place next year, an energized and informed membership is crucial to our success at the bargaining table. The needs of the membership will be my foremost concern when addressing what areas of our contract need to be strengthened. I am confident that we can organize to embody the ideals of democratic, progressive unionism.
I look forward to the 2013-2014 academic year being a time in which the Graduate Employee Organization achieves a new level of solidarity by uniting around our collective strength. I am honored to be the Mobilization Coordinator for this union, and to reinforce the involvement of membership to accomplish our goals.
In solidarity,
Kevin Felton