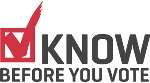 Check out the candidate statements for the 2017-2018 GEO leadership here! Voting starts on Thursday afternoon. See the Election Notice below for all of the polling times & locations as well as descriptions of each position.
Candidates for 2017-2018 Co-Chair:

Janam Pandya
Hello Everyone, My name is Janam Pandya and I am currently a Ph.D. student in Food Science     department. I have been GEO Member from the last couple of years and now trying to contribute to the growth of this awesome organization. I have been engaged in several leadership activities since I was an Undergraduate student back in India. I successfully led a lot of independent and group assignment during my two and half years of professional experience before joining to UMass. To this date, I am currently a Competition director for Institute of food technology (IFT) where I lead and organize the competition participated by hundreds of students all over the world. I also held Treasure position in the Indian Student Association during the academic year 2016-17. With all these leadership experience, If I get a chance to serve GEO as a Co-chair, I am sure, I will be able to give my 100% input towards protecting graduate employees' rights, making sure that GEO functions the way it is been from last several years. Thank you!
Evan Howard Ashford
My name is Evan Howard Ashford, and I am running for Co-Chair of the Graduate Employee Organization UAW 2322. I am a 3rd year doctoral student in the W.E.B. Du Bois Department of Afro-American Studies. As a GEO member since 2014, I have served as the Black Caucus Coordinator and member of the Elections and Finance Committees. The past two years of GEO leadership has failed to protect the honesty and integrity for which GEO stands. The amount of discrimination and bigotry against African American and African peoples and the bullying tactics of leadership, including executive board and Joint Council have created a divided GEO and broader UAW Local 2322 built on identity politics. Being on the receiving end of such tactics, I am running to ensure that GEO is a place for ALL workers. In order to get the benefits and rights needed to be productive graduate student workers, we need to have a unit that advocates for all. Staff needs to be held to greater accountability for their actions. I will bring strong and fair leadership that is currently lacking in our current co-chair leadership. The current co-chair leadership regime has displayed divisive and dishonest practices that has prompted me to run in order to advocate for all of my fellow GEO members who deserve an organization that serves them all equally. I will build a STRONGER and more POWERFUL GEO that is rooted in RESPECT, EQUALITY, and FAIRNESS. ONLY IN UNITY CAN WE ACHIEVE VICTORY!!
As Co-Chair, I pledge to fight for the following:
Creation of a fund to assist GEO members struggling financially due to funding issues.

Tougher punishments for administration and faculty who violate the worker contracts.

Updating the GEO bylaws so that loopholes and unclear language cannot be used to benefit the few at the expense of the entire membership.

Elimination of discrimination from within GEO. No member should feel that they are not welcomed within GEO.

Closing the deficit so that GEO operates at a surplus.

Ending the current patronage system that has allowed for our dues money to be spent on poorly organized and attended events.

Creating a transparent organization that truly restores POWER to the MEMBERSHIP!
CHANGE BEGINS WITH YOU!!!
Santiago Vidales
Fellow workers,
Higher wages, expanded health care, stronger protections against discrimination, harassment and overwork and better campus resources for the graduate community are some of the issues that our members have expressed need to improve. I am running for GEO Co-Chair because with the leadership of Alyssa Goldstein as Co-Chair and Nyaradzai (Nyari) Changamire as Mobilization Coordinator we can make sure our members win the kind of contract they have expressed they need and they deserve. I am also running in this election because I want to see GEO continue to grow by centering the needs of the most marginalized amongst us. I love doing this work and I want to ensure that GEO (and the GEO office) remains an open, welcoming and friendly space for all.
We have a big year ahead of us. We are in a strong position to improve and expand our contract and defend the achievements GEO has made over the past 25 years. Over the past two years our membership has grown and has become more engaged. Through persistent outreach we have heard from communities that have usually been marginalized and overlooked not only within our Union but also in our community. There are too many people that have fallen through the cracks and a new leadership team must continue finding ways to remedy this. For example, it is unacceptable that working parents should live in expensive and run-down campus housing. It is unacceptable that they should send their children to an inadequate university childcare center where their kids are discriminated. Because GEO parents have voiced their concerns and have mobilized, the next leadership team must ensure that our bargaining campaign and our eventual new contract grants people affordable housing and expanded family health insurance. We must also ensure that the University is accountable to the community. Campus resources such as the childcare center should be welcoming and accessible to the people that need it most.
We all struggle to make ends meet. Living in the Valley can be expensive and difficult. We all work long hours, nights and weekends and we should not remain in poverty when we are the driving force at UMass. It is vital that our wages increase significantly, that the university provide subsidies for housing and food as well as provide summer funding, especially for international student who may not be able to leave during the summer months and may not work off campus. There is a lot at stake and with strong leadership and continued organizing and mobilizing we can honor GEO's mandate to improve the living and working conditions of all our members.
I truly believe that GEO and its active membership can change our campus for the better, build a more just and fair university and protect more people under a strong contract. I am a passionate and dedicated union organizer and if elected I will make sure that GEO lives up to its values of social justice, democracy and workers' power.
Alyssa Goldstein
The strength of a union comes from its members. A union doesn't exist to serve its members, rather, members are the union. Alongside Nyaradzai (Nyari) Changamire as mobilization coordinator and Santiago Vidales as fellow co-chair, I will work to empower graduate workers to be involved and take initiative within their union. I want GEO to continue to grow as a broad, welcoming union with many avenues for member involvement. I will strive to ensure that all voices within our diverse union are represented, particularly those who have been the most marginalized.
Our union is about to enter a crucial round of contract negotiations which will give us the opportunity to win some big improvements. Chancellor Subbaswamy said last year that graduate student workers had taken a "vow of poverty," but I believe that no graduate student should be forced to endure poverty. I will work to win a contract that ensures wage increases, better and more affordable healthcare, housing and food subsidies, more accessible child care, and support for families. I will make it my priority to enforce the contract so graduate workers can enjoy the many rights and benefits we have already won. This university runs because of our teaching and research. We deserve to live with comfort and dignity during our time as graduate students.
I have been active in GEO since my very first week at UMass. I have served as Sociology department steward and as GEO's representative to the UAW 2322 local joint council for the last three years. I am currently serving my second term on the bargaining committee, and I believe the experience I gained negotiating our last contract can help us win the strongest possible future contract. I would be honored to continue my record of organizing and activism as GEO's co-chair.
Candidates for 2017-2018 Mobilization Coordinator:
Nyaradzai (Nyari) Changamire:
Hi fellow graduate employees!
I want to be your Mobilization Coordinator. Since the beginning of this year, I have been serving as the GEO bargaining team Organizing and Mobilization Coordinator. I have engaged and interacted with many of you. You have shared your work-related experiences and expressed your demands for a contract that meets both common and diverse needs. Fundamentally, we agree with our GEO motto that "UMASS works because we do". Now as the bargaining process wheels begin to turn, we continue as a union to collectively defend our rights and demand just and fair treatment for all graduate workers. Beyond contract negotiations, it is essential that there remain a strong leadership that ensures that every union member's voice is heard and respected. Together with Santiago Vidales and Alyssa Goldstein who are running as Co-chairs, we are committed to ensure that the union continues to grow in strength, as we organize against all forms of injustices on our campus.
The relationships and networks Santi, Alyssa and I have fostered with you will be invaluable as we advocate for and enforce a strong and fair contract that supports our needs as students.  Issues such as affordable housing and childcare, comprehensive health insurance coverage for individuals and families, eliminating specific fee burdens (particularly STEM related), work-place harassment and lack of transparent processes (e.g. allocation of assistantships) will remain a priority in my portfolio. Additionally, I will be vigilant in ensuring that we gain the respect we deserve for our invaluable contribution to this university.
As a graduate student employee, I realize that the benefits that I am enjoying right now are a result of union members' commitment and hard work in the past years. Because of that, I value the union and strongly believe in our power and capacity to demand what we deserve. If you elect me as your union's Mobilization Coordinator, I will continue to actively contribute to the worthy fight for a contract that is commensurate with all the dedication and commitment we invest in our jobs every-day.
Sadaf Rathod:
Dear GEO Members,
I am Sadaf Rathod, a dedicated social activist and committed professional, aspiring to collaborate with institutions and individuals working towards building equitable societies. I am pleased to inform you that, I am running for the position of GEO Mobilization Coordinator. A graduate student in the College of Education, I am actively involved with initiatives that advocate for social and academic inclusion, transparency, funding and equity. My commitment to building equitable societies is also reflected in my initiative to initiate a late-night study group in North Village Apartments for graduate students, especially female students; who have many family duties doing the day. This initiative offers them a focused environment that provides them group motivation and safety.
Prior to coming to USA, I was involved in community development programs in India. As one of the team leaders I created and facilitated peace building activities for diverse groups of women, youth and children. This gave me an opportunity to plan and administer budget, organize events and work individually as well as in collaboration with the team members and the community. These are just a few examples that demonstrate that I possess cross cultural fluency and have experience of working with diverse groups of people. My communication proficiency, multicultural background and sensitivity will be invaluable asset for this position.
My academic experience in conflict transformation and social justice and professional experiences, of being a grass root activist, a teacher, a facilitator and a teaching associate have provided me with the necessary skills to organize, lead, advocate, supervise, identify and address the needs/concerns of diverse groups. These experiences have also reminded me time and again that unity, solidarity and empathy are drivers of change. This position will provide me an opportunity to actively participate with our local union to create a better working, learning and inclusive environment for our GEO members.
I bring with me the academic knowledge of social justice and conflict transformation; personal awareness from lived experiences of discrimination and oppression which will inform my approach in addressing the complex systemic issues. If elected as your Mobilization Coordinator, I will work with the current GEO leadership to address your issues and concerns.
I humbly request for your vote, and hope you'll vote for me.
Thank you for your vote!